Also below is some feedback from the independent PSG Market Research surveys each of our customers take .......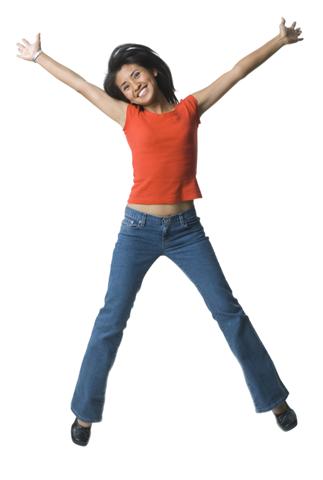 Our customers our are biggest fans;
"The car was clean inside and outside and looked brand new, I would send everyone to The Wreck Room"
Raymond - Bloomingdale, IL
2009 Kia Optima Ex
"I've never met a more personable group than Don and his staff. They projected honesty and genuine concern for us and a very real comfort zone. It was a blessing to do business with them."
John - Elmhurst, IL
2006 Cadillac Dts
"I was pleased with the customer oriented attitude of the folks at The Wreck Room. They were open and honest. In my opinion, the estimates of time and cost were fair and were met. The work was done well."
Chuck - Romeoville, IL
2007 Dodge Ram 1500
"Everyone was very helpful and kind. They went above and beyond expectations!"
Gregory & Mari - Wayne, IL
2014 Ford F-150
"You did a great repair and I appreciated your desire to do the best and nothing less. You met all of my concerns and expectations. Thank you for a great repair!"
John - Villa Park, IL
2013 Chevrolet K2500 4x4 Silverado
"They provided great service. The vehicle was all cleaned and looked great."
Bill - Palatine, IL
2012 Audi A7 Quattro Prestige

"Great job! They were fantastic!"
Dennis - Bartlet, IL
2002 Chevrolet K1500 4x4 Suburban Ls

Starting in 1995, when my father had his car repaired here after an accident, my family has used The Wreck Room. They do "Great work and are friendly to deal with.I wouldn't want to go anywhere else."
Michael - Bellwood, IL
2010 Toyota Yaris

"This shop is the best!"
Sandra - Bloomingdale, IL
2009 Kia Optima Sx
"Everyone was very helpful, friendly and very professional."
Spencer - Elmhurst, IL
2003 Jeep Grand Cherokee
"They were excellent."
Michael - Winfield, IL
2004 Nissan Maxima Sl
"The shop was perfect. I will go there again."
Vince - Bartlett, IL
2004 Volkswagen Jetta Gl
"Everything went great. They made me happy by making my car look up to our expectations."
Lucie - Naperville, IL
2004 Chevrolet Corvette
"Their customer service is excellent. Above and beyond expectations."
Patricia - Plainfield, IL
2007 Toyota Rav4 4x4 Limited
"They were courteous and explained what needed to be done. They are very nice people there.:
Barbara - Oakbrook Terrace, IL
2006 Honda Accord Lx
"We were very satisfied from the beginning of the process to the end! Great shop and personnel."
Melinda - Lombard, IL
2006 Dodge Dakota 4x2 Quad Cab St
"They did outstanding."
Mitchell - Elmhurst, IL
2009 Ford Flex

"They did an exceptional job. I would definitely recommend this shop. Friendly and courteous. Thank you for making my first repair job a breeze!"
Renee - Villa Park, IL
2004 Toyota Rav4 4x2
The Wreck Room diligently works to be the best auto body shop in the Chicagoland area, top quality brand paints, trained and certified staff, and followup by surveying everyone of our customers after their vehicle is completed. This survey helps us keep on top of what we are doing right and where, if anywhere, we can make improvements.
If for some reason you are ever dissatisfied with your treatment or vehicle upon return we urge you to contact us immediately so we can resolve the problem to your satifaction.
Don Murphy, President
The Wreck Room Team
"Creating Beautiful Bodies is Our Business"
Serving Addison, Elmhurst, Lombard, Oak Brook, Villa Park & the surrounding Illinois communities.
Call Us Today - 630-530-2166